Whether you are an expert or want to switch from smoking to vaping, the variety of options presented to you in terms of vaporizers, vape juices, and the wider range of associated hardware can at times be quite overwhelming. Truly, the vaping industry is a thriving sector that has mushroomed within a very short period thanks to the countless options available, whether we're talking about vaping hardware, accessories, vape flavors, or options in terms of brands and manufacturers. As in any other industry, the plenty of varieties on different aspects can only be referred to as good news for users – not mentioning the vibrancy that comes with the industry itself. Nevertheless, on the flip side, the wealth of differences in several variables available poses a huge problem when selecting the most suitable option. The slew of unnumbered hardware varieties makes purchasing decisions a hassle in itself. That is because the right vape from the pool of varieties out there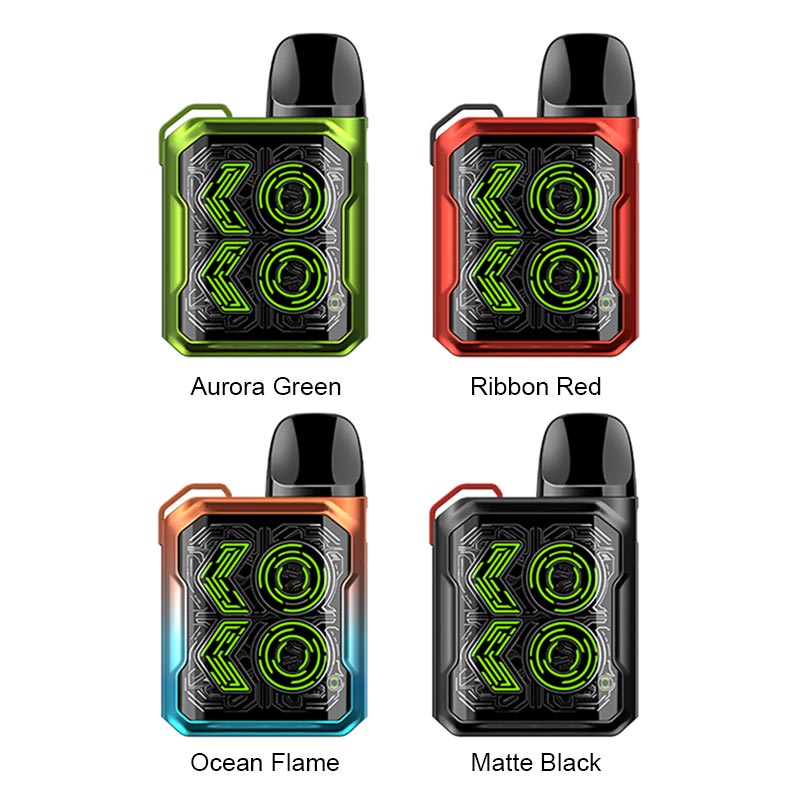 requires contemplating not only your own needs but also other factors that would impact your consumption. Most times, that decision involves choosing either a vape pen or a vape mod, which are the most common kinds of vapes. In this post, we'll walk through what the two types of vapes entail, in terms of their differences, to assist you in making more informed decisions when purchasing for one.
What is Vape Pen?
As the name suggests, a vape pen is a kind of electronic cigarette that looks like a pen; only that in our case it appears beefier, more appealing, and sleeker. According to Dave Kriegel, a renowned vaping tank professional in the industry, a vape pen is a type of power source used to heat a vape tank to generate vapour. It's a rechargeable battery-powered gadget that is pocket-sized and cylindrical – hence the name vape "pen." A vape pen is by far a more common device as compared to a vape mod, and is almost the same size as an ordinary ink pen. Also, you are more likely to find vape pens being sold in convenient outlets such as stores and gas stations.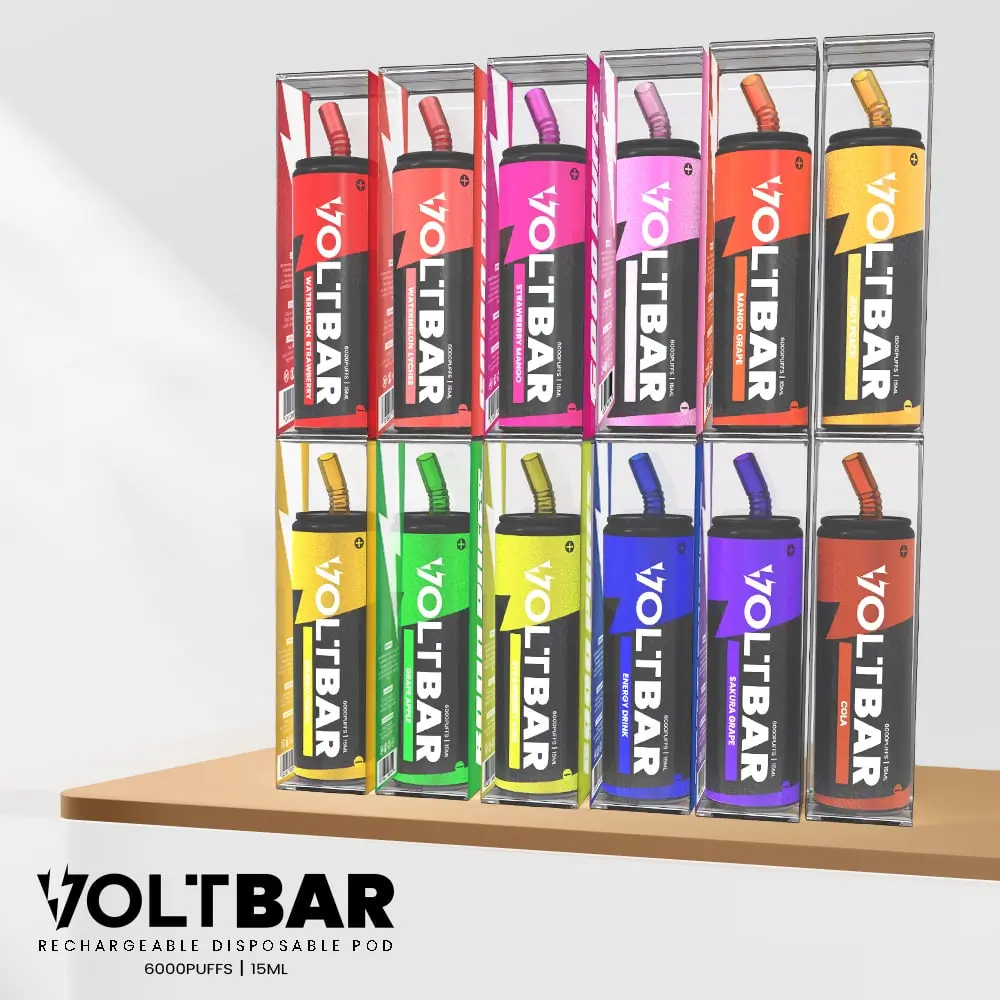 Immediately after their launch in the e-cigarette scene in the late 2000s, vape pens revolutionized the vaping industry by offering more decent and larger battery capacity as well as offering users the ability to replace atomizers and/or cartridges. Today, vape pens are considered the simplest piece of hardware used to consume vape juice. Also traditionally referred to as a personal vaporizer, a vape pen is an ideal device used for ordinary vaping – as compared to sub-ohming – and the most appropriate device used by beginners. It's the most diverse class of electronic cigarettes in the industry and is available in different models suited for both newbie and professional vapers. They boast a satisfactory battery life that can see you throughout a full day, though it will all depend on your consumption frequency as well as the brand and type of device you invest in. Vape pens feature refillable vape flavor reservoirs (tanks) rendering them economical. Besides, personal vaporizers make use of ordinary e-liquids (think of any vape juice that contains not more than 50 percent of Vegetable Glycerin (VG)) – anything higher than 50% VG is regarded as sub-ohming vape juice. Vape pens are low-powered kinds of vapes so aren't ideal for cloud chasing. Nevertheless, the majority of vapers find them suitable for their vaping needs, particularly regarding nicotine satisfaction and flavor delivery abilities.
What is A Vape Mod?
If you're a newbie vaper, you're less likely to have seen, heard, or used a vape mod over a vape pen. Essentially, a vape mod is an advanced version of an ordinary vape pen designed to enhance certain features such as vapour product and flavor delivery. A vape mod is another class of vaping devices more suited for professional vapers. They're larger, more powerful, and deliver sturdier hits than personal vaporizers. Vapes mods can be used for sub-ohming which basically implies vaping not for nicotine satisfaction but vapour. That's why they're best coupled with VG-enhanced vape juices as opposed to PG-enhanced e-liquids – for these sorts of vape juices are best suited for generating denser and bigger clouds. Vape mods are high-powered gadgets that come with low-resistance coils (below 1.0 Ohms) and in two primary categories: unregulated vape mods (like mechanical mods) and advanced regulated mods (such as box mods). Vape mods are commonly used for direct-to-lung (DTL) vaping which refers to inhaling vapour straight to the lungs. These devices are bulkier in size compared with vape pens and this makes them unpopular for everyday carry particularly when venturing outdoor vaping.
So, what is the primary difference between a vape pen and vape mod what should you consider when making a choice of the right device for your vaping needs? When it descends to this point, your vaping behaviors are going to be the determinant of what you purchase. A vape pen and a vape mod differ in two main aspects: size and strength. For this reason, the majority of daily vapers prefer vape pens over vape mods as the former are smaller in size making them easier to carry around. For those who aren't bothered by the size, vape mods are more likely to enhance their vape experience as they create stronger hits and better flavor and vapour delivery. Vape mods are best suited for vapers with higher tolerance or who vape occasionally. Vape mods and vape pens differ in size, battery capacity, tank/cartridge, complexity, durability, experience, and price. Let's check the particular aspects.
Size
As aforementioned, a vape mod is larger than a vape pen and of course, has a larger battery capacity. The name "mod" describes the kind of device the vape is and comes in different sizes, shapes, colors, decorations, et al. While some mods resemble regular e-cigarettes, others are designed to take after miniaturized tanks and flashlights. A vape mod offers as much utility as a vape pen, with some vapers opting to have a couple of them so as they can tailor them to achieve a more satisfying experience. Besides, compared with vape pens, vape mods are more customizable with swappable batteries, rebuildable coils, tons of exterior attachments, et al.
Battery
The major difference between the two vapes is that vape mods are actuated by external batteries while vape pens are powered by internal batteries. Also, vape mod batteries are larger, hold more power, and last longer compared with vape pen batteries.
Cartridge/tank
While vape mod cartridges are designed to be refilled when empty, vape pen tanks are designed to be filled up with vape juice from disposable tanks. Vape mods feature larger cartridges that allow vapers to consume less e-juice per puff which translates to fewer refills compared to vape pen tanks. Nevertheless, due to their bulkier size, it's quite a hassle to carry vape mods around for outdoor vaping. Vape pens feature smaller tanks that require only a few draws to empty them.
Advancement/complexity
Vape pens are ideal for newbie vapers. They are small in size and feature more limited functions as compared to regular mods – they are user-friendly. Today, the older vape pens have been rendered obsolete by modern and more advanced versions that offer better control over your vaping experience and keep you updated with fresh vaping trends. Mods are more advanced and require some learning that might be a bit harassing for beginners to master.
Cost
Due to their advanced features mods are set at higher prices than vape pens. Some benefits of using vape mods over vape pens are long-lasting batteries, the ability to enjoy tons of flavors, and the ability to fill up your vape juice of choice.
Durability
The quality of a vape mod is worth its price. It's more durable compared to a vape pen and comes in different grades ranging from cheap models that will hardly survive through a few months to high-quality devices that can last for years. Of course, there's no specified lifespan for your device. All you need is to maintain it in sound working condition.
Experience
Mods feature larger battery capacity and more power for a longer vaping period than pens. Usually, mods come in different power levels to allow vapers to control their preferred level of nicotine – customize their vaping experience. Also, mods feature larger cartridges than pens which implies they can generate bigger and more flavorful vapour clouds and last longer without having to recharge them frequently. If you're a heavy vaper and are using a vape pen, you'll be required to recharge it more frequently to have an equal time with someone vaping with a vape mod.